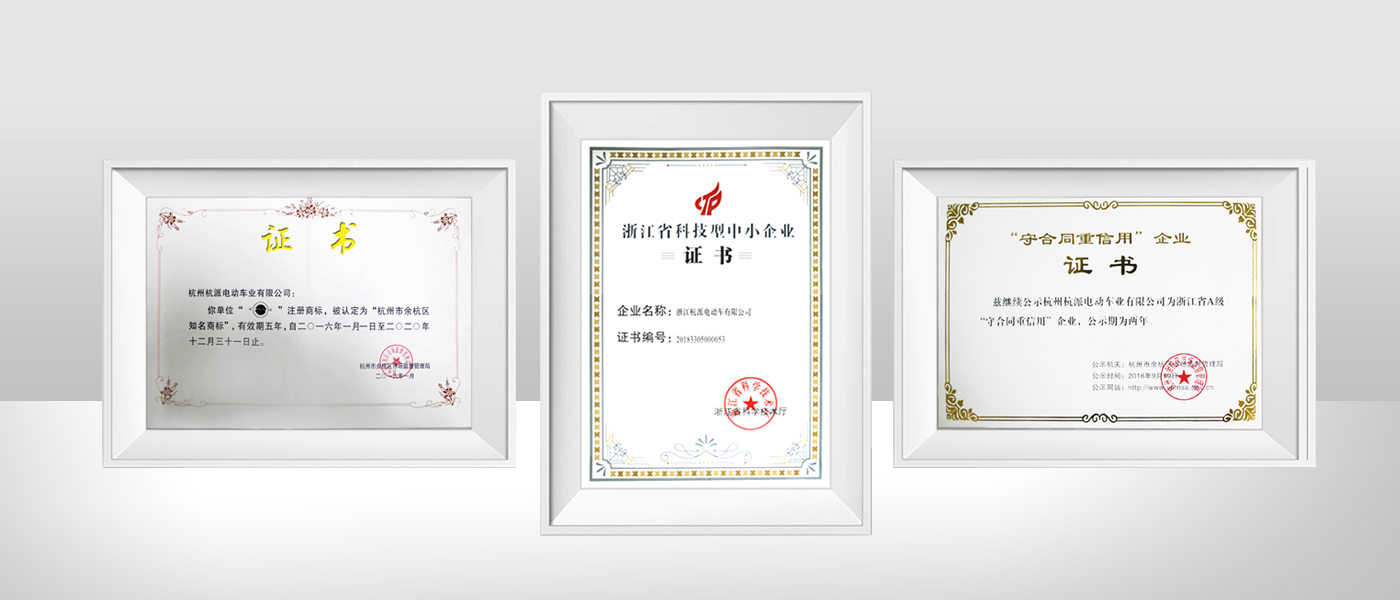 In 2013, Hangpai was granted contract-abiding and credit-abiding unit after the great endeavor of the founder, Mr. Zhong Lixiong and his team. It's been a big cross in the industry. The reputation of Hangpai ebike has been widely and fast spread in Hangzhou and other cities in Zhejiang.  
In 2016, Hangpai has been successfully granted the famous trademark in China,meanwhile, the sales for overseas market have been expanded and some new overseas brands were sprouting, like "YITU" "Bluelettrico" (Italian brand).
In 2018, Hangpai was recognized as one of the local technology enterprise in Hangzhou. No doubt, Hangpai has entered another new epoch. However, this great achievement has been supported by powerful technology team and correct strategy plans.